Shopping Cart
Your Cart is Empty
There was an error with PayPal
Click here to try again
Thank you for your business!
You should be receiving an order confirmation from Paypal shortly.
Exit Shopping Cart
zenteq magnetic & titanium therapy : natures gifts
3 YEAR WARRANTY*
FREE HOME DELIVERY
| | |
| --- | --- |
| Posted on March 25, 2014 at 1:55 AM | |
10 incredible Reasons (and more!) why you shouldn't be without coconut oil!
1.Alzheimer's 2.Heart health 3. Anti-aging 4.Diabetes 5.Epilepsy 6.Immune system 7.Teeth Disease 8.Hair care. 9.Thyroid 10.Bone health
The Health Benefits of Coconut Oil :
Not only does Coconut Oil taste delicious plain but it is also great for cooking. It has no detrimental side effects and unlike other vegetable oils, it does not form harmful by-products such as trans fats, when heated to normal, medium or even high cooking temperatures.
The health benefits of Coconut Oil are boundless!
The most recent breakthrough on understanding the health benefits comes from Dr. Mary Newport's work on Alzheimer's in her husband. She identified organic coconut oil as an excellent source of fuel which can increase brain functions. Her findings have implications for memory improvement as well as for neurological degenerative diseases, such as Alzheimer's, Parkinson's, Huntington's, Lou Gehrig's (ALS), diabetes, etc.
n cells (specifically neurons) are limited in what kinds of fuel they can use to stay alive. Glucose is the main fuel used by these cells but in Alzheimer's patients certain neurons of the brain are unable to use glucose and consequently, slowly die off. This death of these brain cells may begin as much as a decade before symptoms actually become apparent.
However, neurons that are unable to use glucose can instead use an alternative fuel known as ketone bodies. Ketone bodies are readily made by the liver from medium-chain triglyceride (MCT) oils (found in large amounts in coconut oil- over 60% MCT's). Having access to these needed ketone bodies may be crucial in keeping these brain cells alive and in helping them to continue to function as normal.
Dr. Newport's husband, quickly deteriorating with Alzheimer's, found a miraculous and an immediate increase in brain function in just 24 hours after taking two tablespoons of virgin coconut oil. In 2008, for a medical screening he was asked to draw a simple clock (see picture #1 below) which noticeably showed an adult with decreased brain function. However, the results of a clock drawn after taking coconut oil for two weeks (picture #2) and after 37 days (picture #3) are miraculous to say the least. See below for all three pictures. To date, her husband continues to take coconut oil and has noticed an improved quality of life. He is alert, happy, talkative, cracking jokes, able to concentrate better, more social and has a decrease in tremors.
Alzeimer's and Other Neurological Diseases
• Medium-chain triglyceride (MCT's) found in coconut oil are readily converted into fuel used by brain cells for improved brain function.
Heart health
• Contains 'good fats' that do not accumulate in heart or arteries and do not increase LDL levels as do other vegetable oils
• Comprised of 50% lauric acid, which helps high cholesterol, high blood pressure
• Improves cholesterol ratio thus reducing risk of heart disease
• Protects arteries from harm that may cause atherosclerosis
Immune System
• Contains antimicrobial lipids, lauric acid, capric acid and caprylic acid, which have antifungal, antibacterial and antiviral properties that strengthen the immune system
• Comprised of lauric acid which the body converts into monolaurin which is believed to help ward off viruses and bacteria which cause herpes, influenza, cytomegalovirus and HIV
• Helps fight bacteria, such as listeria monocytogenes and heliobcter pylori and harmful protozoa such as giardia lamblia
• Strengthens the immune system
• Kills viruses that cause influenza, measles, hepatitis C, herpes, SARS, AIDS and kills bacteria that cause ulcers, throat infections, urinary tract infections, pneumonia, and gonorrhea
• Fights fungi and yeast that cause candidiasis, ringworm, athlete's foot, thrush, diaper rash, etc
Anti-Aging
• Helps fight wrinkles, sagging skin and age spots
• Works as a protective antioxidant
• Helps ward off free radicals that cause premature aging and degenerative diseases
• Maintains body's antioxidant reserves whereas other oils deplete them
• Protects skin from harmful ultraviolet rays which increases wrinkles
Athletic Performance
• Works as a nutritional source of quick energy from the medium chain triglycerides (MCTs)
• Increases energy and endurance
Bones
• Helps our body to absorb certain nutrients such as calcium and magnesium which are good for the bones thus helping prevent osteoporosis
Diabetes
• Helps control blood sugar and improves the insulin secretion
• Helps prevent and treat diabetes by helping to use the blood glucose effectively
• Reduces symptoms and health risks of diabetes
• Provides ketones as alternative fuel to glucose
Digestion
• Improves digestive system thus preventing stomach and digestive related problems including IBS
• Has microbial properties which help fight off bacteria, fungi, parasites, etc. that cause indigestion
• Helps the body absorb other vitamins, minerals and amino acids
• Improves bowel functions
• Aids in killing off tapeworms, lice, giardia, and other parasites
Hair Care
• Helps healthy growth of hair
• Gives shiny complexion to hair
• Aids in the control of dandruff, lice, lice eggs
• Makes a great conditioner
• Helps regrowth of damaged hair.
• Provides proteins needed for nourishing damaged hair
• Used by many hair manufacturers in hair oils, conditioners and dandruff creams
• Used topically in Indian culture for thousands of years as hair care products
• Used by many as a natural lice removel
Skin Care
• Aids in the natural chemical balance of skin
• Is an excellent moisturizer on all skin types especially dry skin
• Helps relieve dryness and flaking of skin
• Used by many skin manufacturers as basis for soaps, lotions, creams, etc.
• Forms a protective layer from dust, air, fungi, bacteria and virus when applied to infections
• Speeds up healing of bruises as it helps repair damaged tissues.
• Has antifungal, antiviral and antibacterial properties which is effective in fighting infections
• Reduces symptoms of psoriasis, eczema, dermatitis and other skin problems
Stress
• Can be massaged gently to the head for soothing affects
Teeth
• Kills bacteria that cause gum disease and cavities
• Helps prevent periodontal disease and tooth decay
Thyroid Health
• Helps keep thyroid healthy
Weight Loss
• Contains fewer calories than other oils
• Is not stored as body fat like other fats but instead is easily converted by the body into energy, thus helping with weight problems
• Is easily digested
• Increases metabolism by removing stress on pancreas, thus burning more energy thus leads to weight loss
• Is a part of the diet of tropical populations who tend to be slim not overweight
Other
• Helps reduce problems associated with malabsorption syndrome, cystic fibrosis, gallbladder disease, Crohn's disease, ulcerative colitis, stomach ulcers, hemorrhoids, benign prostatic hyperplasia (prostate enlargement) chronic fatigue syndrome
• Reduces inflammation.
• Helps protect the body from cancers- breast, colon, etc.
• Reduces epileptic seizures.
view full article: organiccoconutoil.info
Please note: This information is for Barbra Green-Good interest only.Please research relevant claims & information if you are interest in certain articles. Barbra Green-Good is merely sharing notes for educational purposes only. Always seek health advise from the professionals!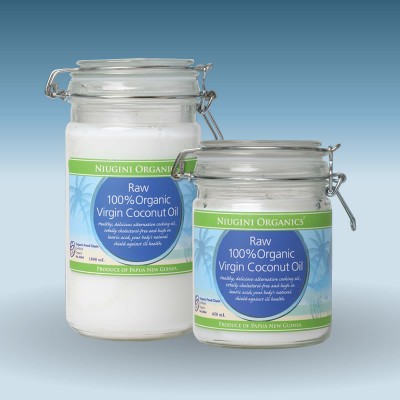 Zenteq Health has sourced the best Coconut Oil available. $28.95
Certified Organic too!
/